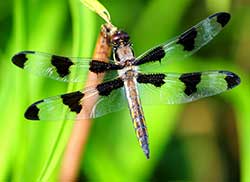 Thirty-one years ago today, I graduated from high school on the Honor Roll. I started a new life.
Today, I started another new life with my new company called Planet Dragonfly! The vision is powerful, empowering and life-changing for everyone involved. The future for all of us is bright. We just have to recognize how to create ourselves IN that bright future. Positive Women Rock Community and Planet Dragonfly are for women who are ready to take responsibility for their lives and create what they want and what they deserve. Are you ready? Join us on the "planet." It will ROCK your world!
When is the last time you made a major life change and how did you feel about it before and afterward? Leave your comment below. I will LOVE to hear from you!