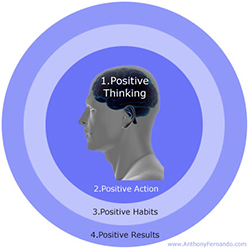 Understanding that everything is energy can save your life, your happiness, your relationship, etc. I just read one of the many articles by doctors who have discovered that being happy makes your heart healthier although they can't figure out why. This is frustrating to me because if they had a clue about energy – positive vs negative, they would know the answer AND could spread the word and help the entire world!
You already know that everything is energy, right?
YOUR energy, has a great deal to do with your health, mentally, emotionally and physically, right? If not, you will by staying in touch with me through this blog and getting in my email community.
Real-Life Story: Four days ago, I had a family emergency. There was what would normally be a long, stressful road trip involved and 15 hours of driving within 48 hours. However, the entire time, I KNEW without a doubt that everything would turn out well so I never got nervous or felt fearful. I did what needed to be done and the biggest challenge became how to stop laughing because the injured family member had a sore chest and it hurt him to laugh.
The lesson we learned from this experience was that we can have fun doing ANYTHING even if it is in a hospital emergency room. Also, my family member will heal quickly thanks to his sense of humor and positive attitude. That is a LOT of positive energy and Energy Is Everything and Everything Is Energy!
Leave a comment and tell me your thoughts on how your energy affects your day like work, play, family and relationship?