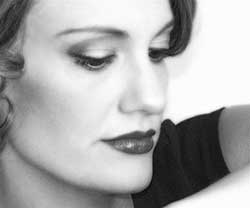 Your underlying beliefs rule your life: what you do, who you choose to be and how you truly feel every day. Your beliefs rule all of your communications and relationships. You can think one thing and believe another.
Your underlying beliefs are where your results come from, not from what you consciously think or ask for.
This is why you may be surprised when you want something and while everyone is telling you "you get what you ask for," it is not delivered. If you don't believe, deep down, that you are deserving of it,  it will never be delivered. As you can see, you really are getting what you ask for, just not what you are speaking because your underlying belief and not your words is what ultimately brings results.
Example: you say you want a wonderful man or career and you don't get it. Your underlying beliefs dictate that you don't deserve a wonderful man or satisfying career, therefore, based on the laws of the Universe, they can never be delivered to you. Or if it is, you will destroy it because it is out of alignment with your underlying belief of your unworthiness.
Thought moves through filters and our words are definitely filtered. This is why talking to a therapist for 30 years often doesn't work where a simple hour going very deep into beliefs will heal the most important emotional wounds and change your life forever. It's why I do the work I do in assisting women to pinpoint, understand and change their underlying beliefs.
Leave me a comment and share what situation you would like to discover your underlying beliefs about.