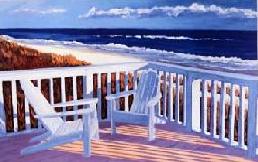 In the previous post, we discussed how important our environments are to our success and began with the people around us.
The people closest to you are your "inner circle" or your Relationship Environment whereas the people who are business associates or not as close are your "outer circle" or Network Environment.
The next environment we will look at is your Physical Environment. This one includes the places you live, work, go and everything IN those places. Let's begin with the physical environment you are in right now.
Take a look around and ask yourself these questions:
What do I see here in this space?
Are there things that help me to visualize the person I'm becoming and my success?
Are there things that keep me in my past by reminding me of who I was and disempower me?
Are there things from my past that illustrate my accomplishments and give me confidence that I will be successful?
What is missing that can be added to support me in moving forward to who I want to become and what I want to be successful at? (I added a beautiful framed and matted poster I bought at a yard sale

for two dollars

($2) once that got me to move from Fresno to San Diego!)
What needs to be deleted that is distracting and isn't necessary to my success?
See how you have empowering and possibly disempowering things in your physical environment and how easy some of the adjustments can be?
Check out your other physical environments (office, vehicle, gym, etc) and leave a comment sharing something you are adjusting to be more supportive of your growth and success.