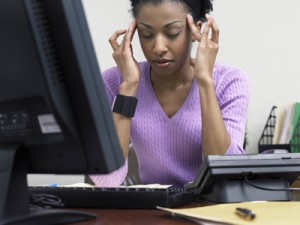 After coming down with a (rare in my life) bad cold and using 473 tissues in the first 4 days, I was determined to find something positive about it. Here's what I came up with:
The first day, when you have the fever and no appetite, your body uses all of the extra fat you've been storing for just such an occasion leaving you to feel extra slim on day two
After the first day, your abs are tight from coughing and blowing your nose so now you feel thin AND toned! Woohoo!
I'm not big on sympathy so those are the only two I came up with. Got more? Add them below…