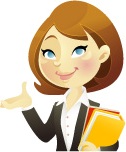 As a woman, have you ever been emotional about something and although you attempt to stay positive, you just can't? It is important to feel your emotions; savoring the good ones and moving through the negative ones ASAP or you get pulled into a downward spiral.
This can help:
When you get emotional about something, pretend you have an all-knowing friend asking you questions about how you feel and why. Hear her loving, probing questions and answer honestly. You will sort out the cause for your emotion and a valuable answer which will move you forward as you grow through the situation maturely. Kelly Rudolph
Please share a situation where you felt confused or frustrated until you asked yourself solid questions to move through the negative and get back to being a positive woman again.